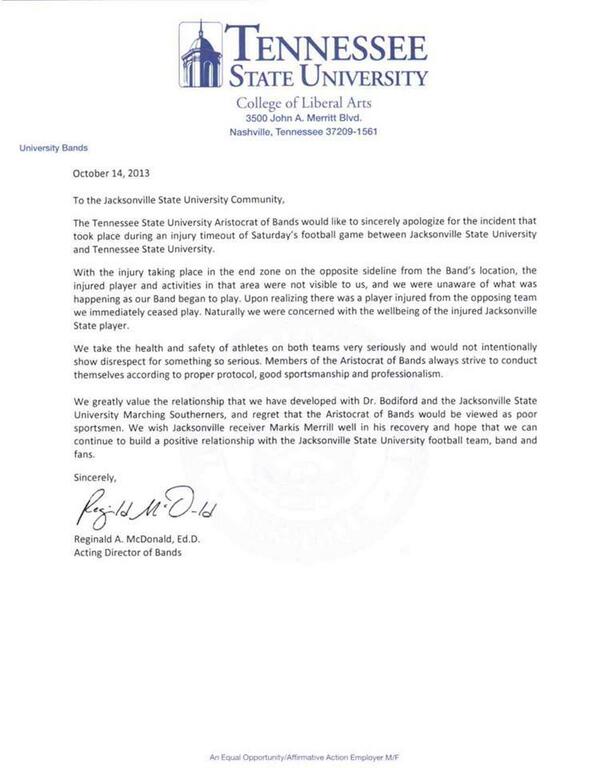 This letter was also posted on the Jacksonville State University facebook page with a message from their Director of Bands:
A message from JSU Director of Bands Dr. Ken Bodiford–
Hello Facebook Friends. I want to share some information with you. This past weekend at the JSU vs. TSU homecoming game, one of the (JSU) players was injured. While our player was down, the TSU band started to play. This was NOT an intentional act of disrespect on their part. I know Dr. McDonald (TSU Director of Bands) personally. He is a wonderful man and a true professional.
When the sun is directly in your eyes, it is almost impossible to see what is happening on the opposite end of the field. On Saturday, the weather was beautiful and the sun was very bright in everyone's eyes on our (the band) side of the field.
Please feel free to share this information with others. It was a pleasure to have the TSU band on our campus and I hope that we can continue a great relationship. Please see the attached letter from Dr. McDonald.
There were some very hateful words being said over a misunderstanding. I hope this ends the discussion.